Unusual, quirky and full of fun
WELCOME TO THE OLD TOY KNITTING SHOP
We hope you love our lovely collection of unique toy knitting patterns.
Gargoyles, dragons, skeletons, villages endangered animals, dinosaurs and much more.
Georgina Manvell and Suzannah Holwell are knitting and crochet designers who have worked together since 2010.We have known one another for many years as friends. Georgina's toy knitting patterns have been shown in My Weekly and Home & Country Women's Institute magazines in the 1980/90s She is also known for her work as a tutor at Denman College (Women's Institute) near Oxford. Her most famous pattern is Little Knittington. This is a beautifully knitted village designed in 1986. Full of nostalgia. We were featured in the wonderful knitting pattern magazine Simply Knitting in their Spring 2011 issue.
We are both avid vintage toy knitting pattern collectors and are now offering some of our Alan Dart original patterns for sale. Some very rare ones too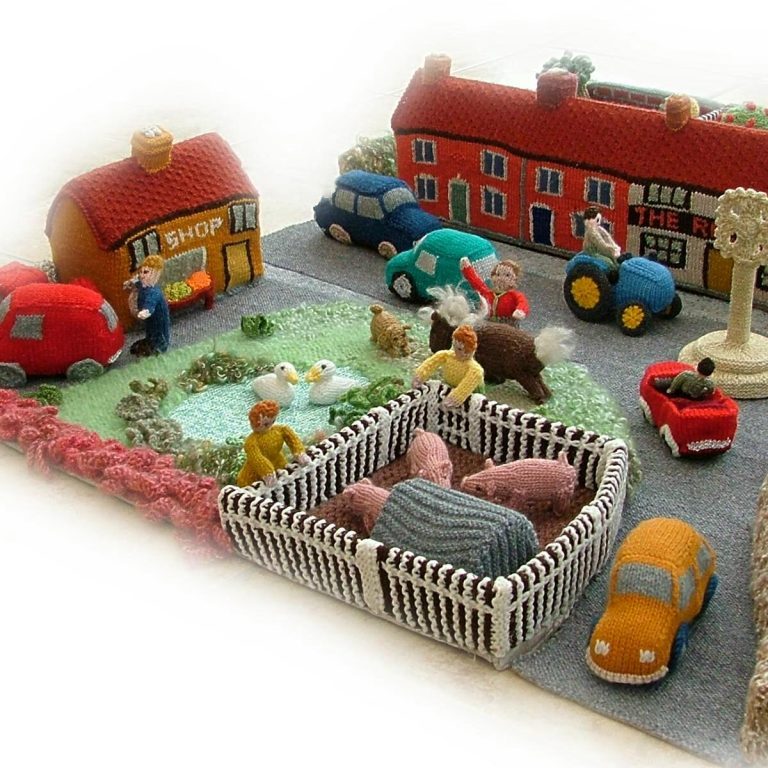 Please view our patterns at